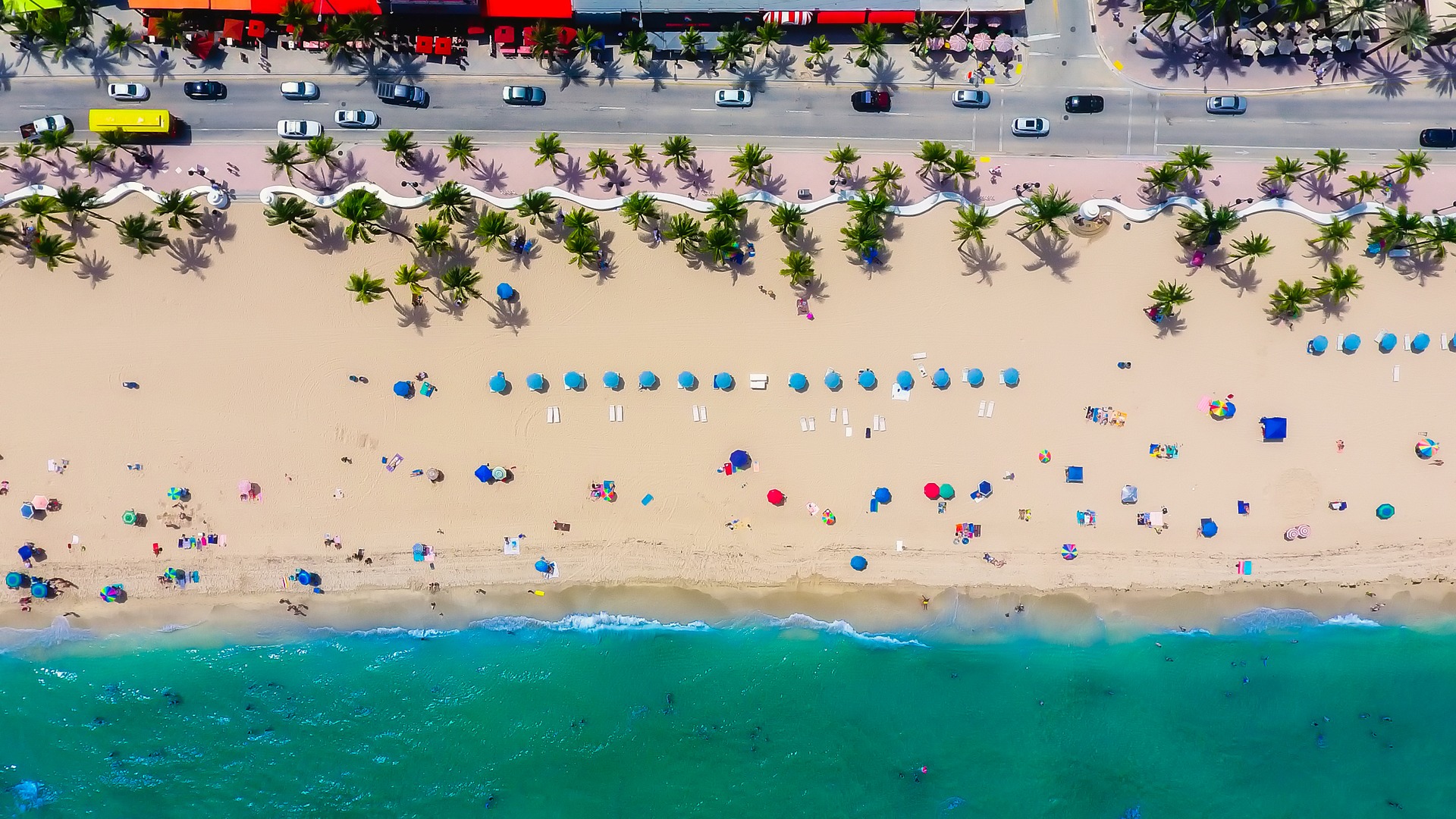 Best colleges and universities in Florida
Choosing the right college for you can be a very stressful and disorienting experience. If you are planning on going to college in Florida, though, there is a large variety of schools to choose from. The best colleges and universities in Florida range from huge schools like the University of Florida and Florida State to more intimate educational settings.
No matter what your preferences are, Florida is bound to be able to offer an exciting educational experience. Not only that, but Florida's growing job market makes for an easy transition into the workforce. There are even jobs that you might be eligible for without a degree in Florida, but having a degree obviously furthers your chances of finding satisfactory employment.
Reasons to study in Florida
Before looking into the best colleges and universities in Florida, why should you come to study in Florida, to begin with?
The weather. Florida is nicknamed the Sunshine State for a reason. The heat in the summer months can be quite overwhelming. However, Florida has quite a pleasant climate during the rest of the year. Elsewhere, you will be trudging to class through the snow for months. In Florida, the nice weather will motivate you to study and make the most of your college experience.
Cost of living and tuition. Going to the best colleges and universities in Florida is much cheaper than doing the same elsewhere. You get more for your dollar in Florida than say New England. The tuition costs are also among the lowest in the US. If you're moving here from outside of Florida, this could be a particularly important piece of information. You can even monitor your moving expenses online to learn exactly how much you will save.
Burgeoning job market. As mentioned, Florida can provide plenty of opportunities for finding both internships and work. It is particularly attractive to people looking for STEM jobs.
2020 best colleges and  universities in Florida
High school's end is nearing and there's a lot to think about. It's the end of an era for most of your friendships and there are graduation and prom to worry about. Consider organizing your prom night with some assistance and focus on making the most of the time you have left and planning your next move. So here is a list of some of the best colleges and universities in Florida.
University of Florida
The University of Florida is a highly rated 4-year school in Gainesville. Besides its undergrad studies, it is also home to innovative research and graduate programs. It is among the larger schools with around 30,000 students enrolled, so it is perfect for anyone looking for an exciting college experience.
In such a big school there are plenty of opportunities for extracurricular activities, like joining some of its many clubs, enjoying varsity sports, or becoming a member of a sorority or a fraternity. According to niche.com, the vast majority of students are very happy with the faculty, the workload and the overall quality of education they get at this institution.
University of Miami
The University of Miami is one of the top universities in Florida. If you're from the Miami area, you wouldn't have to worry about transporting school goods to another address as you will be staying quite close to home. This is a smaller school than the University of Florida and its acceptance rate is thus lower. However, if you manage to get in, you'll be able to take advantage of one of this university's seven schools and two colleges. The campus itself is also a big draw as it houses an arboretum and botanical garden, as well as a campus theater.
Florida State University
Florida State is a public university located in Tallahassee. It is another large university with renowned research programs. Sixteen colleges and more than a hundred different institutions offering a wide variety of educational opportunities comprise Florida State. Its acceptance rate is almost 50 percent according to niche.com and almost all of its students receive some form of financial aid.
The most popular majors at this university are psychology, finance, and marketing. Some of its other big draws are the Florida State University libraries which are home to one of the largest collections of documents in Florida. Life on campus is rather stimulating with a large variety of different clubs and activities on offer.
Rollins College
Rollins College is a private college located in Winter Park. It is one of the top universities in Florida for those seeking a liberal arts degree. The campus is beautiful and it's a smaller school so it allows for quite an intimate experience both with other students and with the faculty. There are fraternities and sororities to join if this is what interests you, but students say that you will not feel excluded if you decide against it.
Varsity sports are quite popular but are not a huge part of life on campus. One of Rollins College's fun traditions is Fox Day. It is a random day out of the year when the students and faculty are given a day off and allowed to explore the local beaches and amusement parks. Everyone comes back to campus in the afternoon for a barbecue.
Stetson University
This is another example of a small school on the list of best colleges and universities in Florida. Stetson is a private university located in DeLand. It is home to four colleges and the most popular majors are business and psychology. For a small college, there is an inordinate number of different student organizations on campus. Most Stetson students like to highlight the special relationship between the faculty and the student body. According to them, because the school is quite small, teachers can get to know students individually, which allows for a much more pleasurable college experience.